De 15e NACV Expertmeeting  komt dichterbij. Trots presenteren we hier de keynote speakers en de abstracts van hun lezingen op vrijdag 1 februari 2019, Atriumzaal, Medische Faculteit VU
 09.45 – 10.30 uur               Dawn Skorczewski
Teaching Analytical Writing and/as Creative Writing: "the imperfect is our paradise"

Educators today, like their predecessors who trained them, struggle to maintain respect for and make use of students' passion and creativity while offering instruction in "the subject." Although some teachers in the past might have been content to operate as information-delivery systems, or "banking concept" educators, teachers today tend to focus on students as problem-posers, authorities in their own right. And yet, students continue to ask what teachers want from them, perhaps more insistently than ever. Add to this problem an increased concern for standards and competencies, and we face a conflict between institutional standards and the human imagination. This is perhaps most evident in the scene of writing instruction. While teachers ask students to be self-motivated and original when they write, students ask us to tell them what they should say. Despite our best efforts, it is not uncommon for students to spend their time trying to figure out what teachers want them to write, while teachers end up bored to tears or moved to anger when they read what students write. How can teachers design writing assignments that both teach the competencies and necessitate the imaginative work which helps students develop and express original ideas? How can teachers open the door to experimentation while ensuring that students maintain analytical rigor in their prose? This presentation will offer lessons from creative writing as a pedagogical tool and lens for more effective student writing.
 Dawn Skorczewski is Professor of English at Brandeis University (USA), where she directed the University Writing Program for 13 years. She previously taught and directed writing programs at Emerson College, Harvard University, and Rutgers University. Over her career, she has taught courses on pedagogy, psychoanalysis, poetry, and trauma. She has also directed Writing Centers and trained hundreds of teachers. Her publications on pedagogy include From Confession to Testimony: Refiguring Trauma in the Classroom," (Fairleigh Dickinson Press, 2010); Teaching One Moment at a Time: Disruption and Repair in the Classroom (University of Massachusetts Press, 2005);  and  Conflicts and Crises in the Composition Classroom (Heinemann, 2003).
 13.30 – 14.15 uur             Siema Ramdas
Diversity in the classroom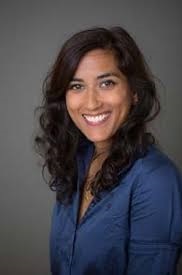 Classrooms in the Netherlands are becoming more and more diverse, with international, or "mobile" students adding yet another dimension of diversity to the mix. The term "diversity" however is more often than not associated with difficult conversations and challenging classroom situations.
 As a result, we often steer clear of controversial subjects. Not only in class, but also amongst colleagues. In this keynote, Siema Ramdas will try to argue why it is important to have these difficult conversations, with both each other and with our students, and what is necessary to use the diversity in your classrooms as added value to the learning process of all students.  She will draw from insights from recent research as well as from her work as a diversity trainer at the VU.
 Siema Ramdas works at the VU Learn! Academy and is an experienced and trusted coach in the domain of diversity and internationalization in Higher Education. She has trained lecturers and other academic and support staff members at Vrije Universiteit Amsterdam, as well as at other institutes in higher education.